Quality Eye Care by our Tanglewood Optometrists
Looking for an optometrist and optical in Tanglewood? The optometrists at the Tanglewood office of Family EyeCare Clinic provide a wide range of services. If you are looking for and eye exam from an eye doctor or looking for a LASIK Consultation. Visit Family EyeCare Clinic in Tanglewood.

Todd Dalessandro, O.D. is now practicing in the Tanglewood location and is accepting New patients Mondays, Fridays and Saturdays.
Our Vision and Eye Care Services Include
Complete Eye Exams For Chagrin Falls, OH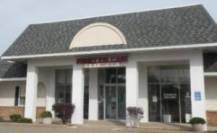 As an eye doctor, your eye and vision care is our main concern. Our Optometrists are experts in diagnosing and treating vision problems. We welcome to visit us for a routine eye exam in Chagrin Falls, OH and to take a look at our optical.
Eye Trends In Chagrin Falls, OH – Commitment
The care provided by our Tanglewood optometrists is both professional and friendly. Our belief at Family EyeCare Clinic – Tanglewood is that by getting to know our patients and their vision problems better, the better eye care can be provided. Come and see the difference a professional optometrist makes. To Make an appointment call (440) 543-5186 today!
Your Optometrist At Family EyeCare Clinic – Tanglewood:
If you have any questions call Family EyeCare Clinic – Tanglewood located in Chagrin Falls, OH at (440) 946-8809 or Contact Us via our Feedback Form
For More Information About Eye Exams Visit Our Tanglewood Eye Doctors Today!