We Deliver In Homebound Mobile Eye Care In Northeast Ohio
"We come to you when its difficult/ you can't come to us." Comprehensive eye care is provided from a complete health check and treatment of eye infection or diseases such as glaucoma to a refraction for a glasses prescription and selection of eyewear.
Providing care to homebound patients takes a big burden off of the caregiving family. We also service multiple Long Term Care Facilities for our local communities. Now they don't have to worry about taking a loved one somewhere to replace lost glasses and evaluate their eye health needs when they are unable to easily get out.
We offer complete eye exams, refractions and eye glasses, and have a wide variety of frames to choose frame.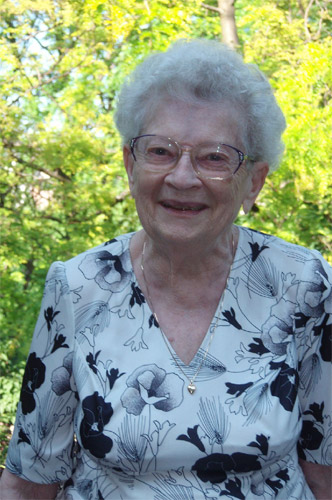 If you are interested in setting up services at your facility please contact us for a more detailed explanation.
Residents and staff of elderly care facilities in the greater Cleveland and North East Ohio appreciate the quality of care and professionalism we display with every visit. Eye care for the elderly is about providing a higher quality of life, and we are proud of our efforts to brighten their day.
440-946-0009 Office, 440-897-2842 Mobile,440-946-0023  Fax 
You may also email us here.
We Accept Medicare Insurance For This Service
Insurances We Accept
Medicare

Medicaid

Senior Advantage Plans

Buckeye Community

United Health Care

Molina

Paramount

Gateway

Supplemental Insurances
AARP
Acclaim
Advantica
Aetna
Anthem
Cigna
Compbenefits
Eyemed Vision Care
Humana
Medicare
National Vision Administration (NVA)
Tricare
United Health Care
VSP
Gateway Health
Paramount Advantage
You Can Buy Glasses During An Homebound Or In Facility Appointment
A printed glasses prescription is supplied to the patient. If desired, a selection of frames are provided to view and try on, the doctor and assistant will do all the optical measurements and proper adjustments.
The glasses are only ordered after the pricing is thoroughly discussed with the patient and family caregivers. Glasses will be delivered in about 2 weeks.
The pricing is the same as if you had come into the office, no additional fees. Medicare does not cover the cost of glasses unless it is a portion of the first pair after cataract surgery.
Caring for eye diseases such as Diabetic Retinopathy, Glaucoma, Cataracts, and Macular Degeneration
Patients will have their eyes dilated and a complete health examination is performed using portable eye examination equipment. Eye diseases such as cataracts, diabetic retinopathy, macular degeneration, and glaucoma can be detected.
If further testing is needed our eye doctors may want the patient seen in the office or referred to an appropriate specialist for consultation.
What Is The Furthest You Offer These Services?
Services are provided in the Northeast Ohio area at patient homes,
assisted living homes, nursing homes, senior care facilities.
Would You Like A Loved One To Use This Service?
Here Is The Best Way To Set It Up
Please call our office or request an appointent online to set up a convenient time.
Our Mobile Eye Care Clinic Hours
Office hours:
Monday thru Friday: 7:00 am-3:00 pm
Doctor's :
Tuesday, Wednesday, Thursday: 9:00 am-4:00 pm