Welcome to Family EyeCare Clinic
Cutting-Edge Optometry Services at Family EyeCare Clinic

We use the latest, first-rate optometric technology in all of our modern, pleasant clinics. As medicine is constantly changing and progressing, our eye doctors make it a point to stay on top of current treatments and approaches to vision correction – so that you're assured the best contemporary eye care services. If you're interested in alternative therapies and Supplements to help conditions such as dry eye syndrome, we'll recommend the most helpful products on the market. Be sure to schedule regular eye exams and consultations with our optometrists, and we'll keep watch on your eye health to promote clear, healthy eyesight for years to come.
Looking for an Optometrist in Northeast Ohio?
Exceptional Eye Care Services & Eyewear in Chagrin Falls, Highland Heights, Mentor and Painesville
Our optometrists take the time to explain the results of your eye exam, describe your options and listen to your eye care needs. Because maintaining good eye health is an ongoing partnership, we encourage you to ask questions and share your health information, which could be vital to monitoring, diagnosing and treating potential vision problems.
Our offices, located conveniently in four locations, boast a long-standing tradition of top-notch eye care for your entire family. With supreme dedication to satisfying all of our patients, our Professional Eye Doctors are waiting to see you in Mentor, Painesville, Chagrin Falls and Kane & Figler Optometry in Highland Heights. At all Family Eyecare Clinic branches, we provide a complete range of eye care services, including comprehensive eye exams, vision testing, kids eye exams, contact lens fittings, and co-management of ocular disease and refractive surgeries. Our practice accepts a variety of insurance plans, including vision insurance and health insurance policies; please contact us for more info.
Love their new building in Mentor! Staff is very friendly, doctors take their time and are very caring.
Dr. Pettit is the best Eye Doctor ever! So helpful and genuinely cares about your vision!
My daughter often has migraines. When her vision changes (even slightly) her migraines become more frequent and severe. When this happens, the first thing we do is schedule an eye exam. Our regular Optometrist, for over 12 years, was not available, so I had to make a first-time appointment at Family Eyecare with little notice. Family Eyecare Clinic was extremely accommodating and fit her in because of the urgency. We had a great experience. From the moment we called for our appointment until the moment we left we were treated professionally and respectfully. Dr. Hooper is fabulous. He was patient and answered all of our questions! Their front staff was very pleasant. My whole family will switch to Family Eyecare Clinic! I highly recommend this business.
Always welcome at Family Eye Care. I have been to the old location, the new location and the sister facility and I love them all. Love the selection of frames and all the doctors
Amazing choice of frames! I love my awesome Ray Bans!! This is the BEST eye clinic in the world!!!!
Great care! Amazing deals! They are up on the latest contacts, frames & lens you can get.
Great service and excellent staff! My service was friendly and professional. My glasses and contacts were better than I expected. I highly recommend going to Family Eyecare Clinic!! A++
Dr. Kane and his staff are the best! I had an appointment yesterday and they took the time to explain and work with me on questions regarding new contacts and new glasses. My new contacts are great and exceed my expectations on all levels! Dr. Kane took the time and worked with me on the contacts and the outcome is great! My glasses will be in with a couple of weeks and I am certain that they will be equally as great. Best wishes to the staff at Family Eyecare you all rock!!!!!
Let me tell you!!! Best place that I have ever been that treated their patients with kindness and still enough room for some laughter! Two thumbs up and five gold stars . Dr. Kane and his staff were so welcoming and understanding while they educated me on how to put in and remove new contacts. Glad I visited them, because I never even knew I was a candidate for contacts. THANKS MUCH
Visit Our Tanglewood & Chagrin Falls Optometry Practices For Excellent Eyewear and Contact Lenses
Are you looking for the ideal eyeglasses for sharp vision with an ultra-sharp expression? Or perhaps you prefer contact lenses to show off your natural good looks? Our collection of Eyeglasses & Contacts is extensive, with a range of designer frames and brand-name, premium manufacturers.
Our Eyeglasses and Contacts page.
DAILIES® Contact Lenses by Alcon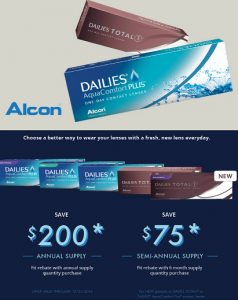 Staring at monitors and screens causes our eyes to blink less far frequently, which causes our eye to dry out faster than they should. Now add 10 plus hours of contact lens wear and you can be left with dry red eyes.
DAILIES® Contact Lenses by Alcon are the only daily disposable contact lens brand with triple action moisture - for comfort right up to the end of the day. With unique and innovative lens chemistry, DAILIES® Contact Lenses by Alcon deliver blink-activated refreshment for sustained all-day comfort.
Check Out Our OvO and Ray Ban Collections


OVVO Optics are virtually indestructible and highly flexible handcrafted sunglasses and corrective frames. Ray-Ban sunglasses are extremely popular and considered a classic for eyewear.

Dry Eyes Disease effects 15-20% of Americans, with the right care you can be symptom free.
Environment-Dry or windy weather, prolonged screen time exposure (TV/computer/phone), and smoke.
Age- The majority of people over the age of 65 experience Dry Eyes symptoms.
Gender- Hormonal changes due to menopause, pregnancy, and oral contraceptives.
Medications-Antihistamines, decongestants, blood pressure medication, and antidepressants.
Medical Conditions-Diabetes, Thyroids, Arthritis, and eye inflammation (Blepharitis).
Other- Prolonged usage of contact lenses and eye surgery.
Our Optometrists will assess your symptoms and provide the best treatment options for your needs.
Read more

Eye Allergies effect 20% of Americans, the good news is that with expert care you can enjoy the outdoors once more.
Some common causes:
Pollen-During Hay fever season high pollen levels are the number one cause for eye allergies.
Other Irritants- Mold, pet dander, dust mites, smoke, perfume.
Tips for prevention:
Contact Lenses- Because allergens can build up on the contact lens surface, it is recommended to switch to dailies or glasses when experiencing eye allergy symptoms.
Sunglasses-Wearing sunglasses outside when the pollen count is high or if driving with the windows open.
Rubbing Eyes-Refrain from rubbing your eyes as it releases histamine making your allergy symptoms worse.
Our Optometrists will assess your symptoms and provide the best treatment options for your needs.
Doctor
Lauren Tedesco, O.D. joins Family EyeCare Clinic!
We are happy to welcome Dr. Lauren Tedesco, our new optometrist at Family Eyecare Clinic. Dr. Tedesco specializes in vision care for adults and children.
She graduated with clinical honors and has had extensive training in ocular disease, primary care, pediatrics, contact lenses, and low vision optometry.
Lauren is excited to begin working as an optometrist for Family EyeCare Clinic.
The most thoroughly researched supplement on the market, MacuHealth is prescribed widely by Optometrists to prevent and treat Macular Degeneration. Based on rigorous testing, and the only supplement to include all three of the naturally occurring nutrients found in the Macula of our eye: lutein, zeaxanthin and meso-zeaxanthin.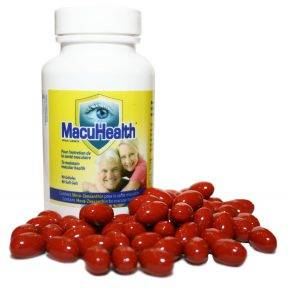 Why MacuHealth?
The most rigorously tested supplement.
Based on the latest peer reviewed research.
Widely prescribed by optometrists to prevent and treat Macular Degeneration
A western diet is not providing the three essential antioxidants for eye health
Recent research indicates that healthy macular pigment comprised of these three antioxidants helps prevent damage from blue light.
Click Here to Learn More and order MacuHealth
Using Cardia 7 Provinal Omega 7 daily can: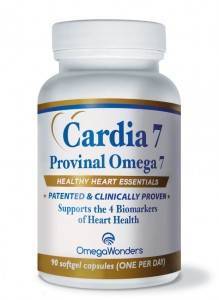 Relieve dry eyes and restore eye moisture
Prevent eye fatigue and soreness
Stop redness and irritation
Help you feel more awake and refreshed
Click Here to Learn More and order your Cardia 7
*All products sold limited to shipping within the United States.
Personalized Attention in Mentor and Painesville
With more than 25 years taking care of eyes in Lake County and Northeast Ohio, our eye doctors in Mentor and Painesville invite family members of all ages to come in for a consultation. We specialize in providing personalized attention for every patient, both new and returning. Using state-of-the-art computer tech, you'll receive a highly precise vision correction diagnosis and prescription. When it comes to choosing new eyewear, our staff will help you choose from a wide, attractive selection of fashionable eyeglasses so you see and look great! If you prefer contact lenses, we'll fit you expertly with the optimal lenses for comfortable, crisp vision. At our Family Eyecare Clinic, we take pride in getting to know each patient as an individual, with unique needs and vision requirements.
Customized Care in Tanglewood and Kane & Figler
Are you situated with easy access to our Kane & Figler location, or our Tanglewood office? No matter which address is most convenient for you, our eye doctors invite you to schedule an appointment for a thorough eye exam. We'll take a close look at the inner tissues of your eyes to inspect for any ocular disease or abnormalities, such as cataracts and Dry Eye Syndrome. We'll also test your vision with the help of highly accurate optometric technology. If we diagnose a vision condition, such as myopia or presbyopia, our eyewear collection is sure to provide you with a perfect pair of designer eyeglasses to match your style! Or – if you're seeking an alternative to eyeglasses, please speak with us to discuss your candidacy for LASIK.
Too hard to get to us? We'll come to you!
Because we recognize that it's not always possible to visit us in our clinics, we're pleased to offer a Mobile Eye Clinic, with devoted eye doctors who will travel to nursing facilities and private homes to take care of your eyes. Including eye exams, eyeglasses and refractions, we bring quality eye care services direct to your door! Click here to learn more.
Four Convenient Locations
Contact us to reserve your appointment at one of our Family Eyecare Clinics in Mentor, Painesville, Tanglewood or Kane & Figler, OH.
We look forward to taking a close-up and personal look at you and your eyes!